Another movie based on a Nicholas Sparks' book will begin filming in North Carolina this week.  Filming for the movie "The Choice" begins in Wilmington this week and continues through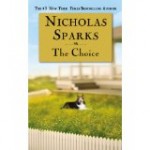 November 21. Filming locations this week will be at The Dockside Restaurant, Bar and Bridge Tender Marina near Wrightsville Beach and downtown on Princess Street. The movie is based on Sparks' 2009 book The Choice about Travis Harper and Gabby Holland, next door neighbors that live on the waterfront of a small coastal town.
Filming just completed this past summer in the Greensboro area for the movie "The Longest Ride". And the movie "The Best of Me" will be out on October 17, 2014. Nicholas Sparks sure is good to North Carolina!
Here's a look at "The Best of Me" soon to be released…
Another Nicholas Sparks' Movie Begins Filming in NC