The Asheville Wine and Food Festival In August
The Asheville Wine  and Food Festival is August 20-22, 2015. The festival is a great way to sample wine and food from the Asheville area. discover local as well as international wineries, beers and breweries, area distilleries, chefs, restaurants, farmers, cookbook authors and artisan food products all in one place in downtown Asheville, North Carolina. Asheville is located in the foothills of the western North Carolina mountains. Events will take place all three days including wine tasting, food tasting and competitions.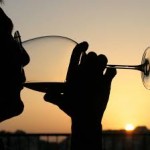 A general admission ticket cost $65 and gets you into all the exhibitors and vendors, hundreds of wines, breweries, distilleries, restaurants and food producers. The Asheville Wine & Food
Festival takes place at the US Cellular Center (all three levels). Events include Asheville Scene Chefs Challenge, Blind Wine Tastings, Blind Beer Tasting, Culinary Demonstrations, Mixology Demonstrations, Meet the Culinary Cookbook plus so many more.
The Festival Wine Competition is a "regional competition for commercial wines from North Carolina and the Appalachian region and an opportunity for professional evaluation of
non-commercial wines submitted by emerging wine makers"  states the Festival Founder and Director Bob Bowles.
Just some of the exhibitors at the festival include: Wholesale Foods Market Asheville, Adalgio Vineyards, Addison Farms Vineyards, Samuel Adams, Beer City Truffles, City Bakery, John C. Campbell Folk School, Kitchen & Company, Omni Resorts The Grove Park Inn, Panacea Coffee Company, Sunny Point Cafe, Fire Walker Hot Sauce, North Carolina Wine Gift plus many more! For more information about the festival or for details on the competitions see Asheville Wine & Food Festival.
This is the 7th year for the Asheville Wine & Food Festival. Asheville is an exciting city with festivals and special events happening year round. It's a lovely city with the North Carolina mountains and valleys situated all around the city. No matter what time of year it is Asheville is a must place to visit in North Carolina. And don't forget that autumn is just a couple of months away when the fall foliage puts on nature's wonderous show in the mountains of North Carolina!
See the happenings from the 2013 Asheville Wine & Food Festival!
Asheville Wine and Food Festival This August