Carolina Panthers Road To The Super Bowl 2016
The Carolina Panthers won first place in their division ( NFC South). The winners of the wildcard games played Jan 9th and 10th will decide which teams make it to the playoff games to be  played Jan 16th and 17th. But with the Seattle Seahawks win over the Minnesota Vikings on Jan 9 we now know the Panthers will play the Seattle Seahawks on Sunday Jan 17, 2016. The Panthers have the home field advantage since the game will be played in Charlotte at the Bank of America Stadium. The game will air on Sunday afternoon at 1:05 PM on FOX.
1/17/16  The Carolina Panthers road to Super Bowl 50 is still on track. The Panthers beat the Seattle Seahawks Sunday Jan. 17, 2016 by a score of 31 to 24. With the win the Panthers will go on to play next week on Sunday Jan. 24, 2016. The game will be played again in Charlotte, NC. The game will air on Fox at 6:30 PM. They will play the Arizona Cardinals. A win next Sunday against the Cardinals will send the Panthers to the Super Bowl on Feb. 7, 2016 at 6:30 PM on CBC.
1/24/16  The Denver Broncos beat the New England Patriots 20 to 18 Sunday Jan. 24th.  So Payton Manning and the Broncos are headed to Super Bowl 50 in two weeks. The Carolina Panthers beat the Arizona Cardinal 49 to 15. We are going to Super Bowl 50 on Feb. 7, 2016 in Santa Clara, CA. Game starts at 6:25 pm East Coast time! So exciting!
Super Bowl 50
Carolina Panthers vs Denver Broncos
Feb. 7, 2016
Congrats to the Carolina Panthers! We are going to the Super Bowl!!!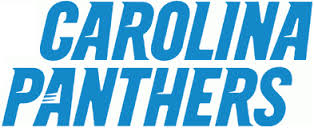 Carolina Panthers Road To The SuperBowl 2016