Dogwood Festival Fayetteville NC 2015 This Weekend
The Dogwood Festival Fayetteville NC 2015 is a well know and popular event in North Carolina. The festival shows off local and national musicians, artists, arts and crafts vendors and educational resource for children. The festival is a three-day event and takes place annually the 4th weekend in April. Head to Fayetteville this weekend for concerts, a street fair, shopping, arts and crafts, food vendors, and the Partnership's KidStuff area. The streets of downtown Fayetteville turn into a fun-filled place with activities for the entire family to enjoy. Things to do for the children include a carnival, games and rides. Shoppers can walk along the arts and crafts vendor tents. Music lovers will enjoy the concerts and performances that take place during the Fayetteville Dogwood Festival. It's a great time of year to attend the festival with family and friends and enjoy the southern hospitality of Fayetteville and North Carolina.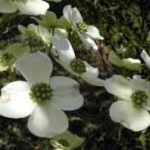 There is a concert Friday night with Craig Campbell at 9:00PM at Festival Park on the Century Link Stage. Other activities are Carnival Rides, Bouncy House, Food, Street Fair and Shopping, Arts and Crafts and a Car Show, and the fun to watch Battle of the Badges with the Fire Department vs Police Department.
Dates and Hours for the Dogwood Festival:
April 24-26, 2015
Friday April 24 6:00pm – 10:00pm
Saturday April 25 Noon – 10:00pm
Sunday April 26 Noon – 6:00pm
Midway Hours (Carnival)
Friday April 24 Noon – 10:00pm – All you can ride wristbands $25.00
Saturday April 25 Noon – 7:30pm Tickets only
Sunday April 26 Noon – 6:00pm Tickets only
Location:
Downtown Fayetteville & Festival Park located at 335 Ray Avenue, Fayetteville, NC.
Cost:
Admission is FREE to the public!
Dogwood Festival Fayetteville NC 2015