Dressing Downton Exhibit With Downton Abbey Costumes at Biltmore
Biltmore has a special exhibit Dressing Downton starting February 5, 2015 especially if you are a Downton Abbey fan. From Feb. 5 till May 25, 2015 Biltmore will have the Dressing Downton Exhibition. The exhibit will have over 40 costumes from the PBS show Downton Abbey, including servants' uniforms and elegant evening gowns the factious Crawley women and other characters wear on the show. Downton Abbey is a show set in the early 1900's in England. The lifestyle is very similar to what life was like for the real Vanderbilt's at Biltmore in the same time period.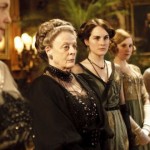 The costumes will be displayed in groups throughout Biltmore, for example the servants' costumes would be seen on the tour in the servants areas with the extravagant evening gowns displayed in the female dressing areas and dining and entertaining areas. The Dressing Downton Exhibition will be included in the daytime Biltmore admission price which includes the self-guided tour of the house, the gardens, Antler Hill Village, the guided Winery tour and free wine tasting.
Biltmore is located in Asheville, North Carolina in the Blue Ridge Mountains in the western part of the state.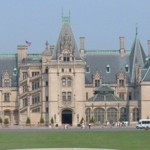 Biltmore House Hours for January 12 – March 19, 2015
Monday – Friday 9:30am – 3:30pm
Saturday and Sunday 9:30am – 4:30pm
Dressing Downton Exhibition at Biltmore in Asheville