Duke Blue Devils Advance to Final Four of NCAA Tournament
The Duke Blue Devils beat Gonzaga today to make it to the Final Four of the NCAA Tournament. Duke is the only North Carolina team to make it through the Sweet 16. The UNC Tar Heels lost last Thursday and the NC State Wolfpack lost last Friday. Duke won on Friday making to Sunday where they played Gonzaga.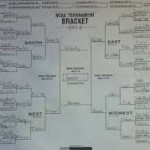 Now the Duke Blue Devils are in the Final Four of the NAA Tournament. On Saturday April 4, 2015 unbeaten Kentucky plays Wisconsin and Duke will play Michigan State. The NCAA Championship game in Monday April 6, 2015.
Duke Blue Devils Advance to Final Four