New Exhibit Starring North Carolina Celebrates Movies Filmed in North Carolina
A new exhibit will soon be opening at the North Carolina Museum of History, Starring North Carolina! The exciting new exhibit celebrates 100 years and 3000 films and television shows that start North Carolina. There will be costumes and props from Teenage Mutant Ninja Turtles, Iron Man 3, Bull Durham, The Hunger Games and more. This is the first major exhibit to celebrate the state of North Carolina's role in the film industry. The large exhibit area will be over 8000 square feet dedicated to 100 years of North Carolina and the film industry. More than 3000 television and films have been made in the state.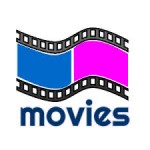 "Using artifacts, images, movie clips and a variety of interactive components, Starring North Carolina! will offer a fascinating look at our homegrown movie business." The exhibit will be part of a year long celebration. It starts November 11, 2014 and runs through September 6, 2015.
It is sure to be an interesting exhibit for movie buffs and television watchers that grew up watching movies filmed in North Carolina and TV shows featuring North Carolina.
The North Carolina Museum of History is at 5 East Edenton Street in Raleigh, NC. For more information and for ticket prices see Starring North Carolina.
Museum hours are:
Monday–Saturday: 9 a.m. to 5 p.m.
Sunday: Noon to 5 p.m.
New Exhibit Celebrates Movies Filmed in North Carolina