NC Mountains Fall Foliage 2016 Approaching Soon
Autumn officially starts September 22, 2016. The popular NC mountains fall foliage season will begin in late September in the Great Smoky Mountains and the North Carolina mountains in the highest elevations right after the first frost. The fall colors spreads east across the state into the lower elevations all the way through November. If traveling in North Carolina in autumn there will always be an opportunity to view the changing fall colors somewhere in the state. North Carolina is fortunate to have about 4-6 weeks in the autumn to undergo this show of nature as the warm days of summer transition into the cold days of winter.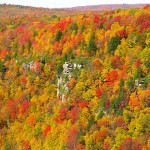 This year experts are predicting a long than average season for the fall foliage show due to the warm weather the state continues to enjoy. Each year the North Carolina mountains puts on a beautiful show of fall colors. With all the different elevations in the different mountain regions of Western North Carolina and the Great Smoky Mountains there are a lot of areas to travel to North Carolina during October to see the beautiful fall foliage show that nature provides.
Travel NC has an excellent web cam page that offer live views of many different locations in the mountain regions and across the state. During autumn the web cams have some beautiful images of just how the fall foliage show is progressing. The Fall Colors page has a lot of information about the fall foliage season including when and where to go to enjoy peak color times. We will also be having weekly fall foliage updates and reports about the North Carolina fall foliage 2016 season. Stop by often to get the updates so you will know when and where to go to view the beautiful autumn season North Carolina and the North Carolina mountains have to offer!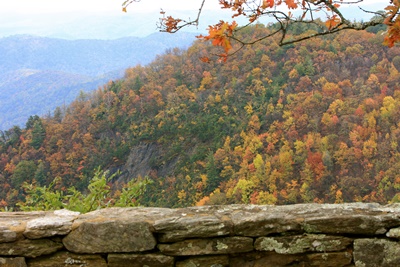 NC Mountains Fall Foliage 2016 Show Starts Soon