North Carolina is home to several famous people. Here is a little bit of information about some of the famous people from North Carolina from the sports, religion, political and entertainment world that were all born in the state of North Carolina. North Carolina is proud to claim these individual as native North Carolinians. They may have started out as babies in North Carolina but they went on to achieve stardom and success in all walks of life. From Hollywood to the White House, on stage or on television,  we have some famous people from North Carolina that make us proud.
Famous People From North Carolina
Dolley Madison – Born in a Quaker Settlement of New Garden, in Guilford County NC. Dolley Madison was the wife of James Madison, the President of the United States from 1809 to 1817.
Kellie Pickler – Born in 1986 in Albemarle, NC. Kellie is now a popular country music artist. She was a contestant on American Idol where she finished in sixth place.
Soupy Sales – Born in 1926 in Franklinton, NC in Franklin County. He was born Milton Supman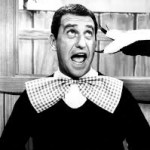 and later became famous as a comedian, actor, radio-TV personality and television host.
Edward Snowden – Born in 1983 in Elizabeth City, NC. Snowden is the man who leaked classified documents and information from the National Security Agency (NSA).He made public to media outlets thousands of classified documents that he had gotten when he worked as an NSA contractor.He currently lives in Russia after fleeing the United States.
Earl Scruggs – Born in 1924 Scruggs was born in Cleveland County, North Carolina. He became a bluegrass musician playing the banjo. He along with Lester Flatt performed "The Ballad of Jed Clampett", the theme song for The Beverly Hillbillies in the early 1960's on television. He also made appearances on the show as friends of the Clampetts.
Sugar Ray Leonard – Born in 1956 Sugar Ray Leonard was born in Wilmington, North Carolina.
Clay Aiken – Born in 1978 in Raleigh, North Carolina. Clay Aiken is a singer–songwriter, television personality, actor, author, politician and activist. He was runner up on the second season of American Idol in 2003. He is currently running for North Carolina political office.
Julianne Moore-Born in 1960 she is soap star and movie actress and children's author. Julianne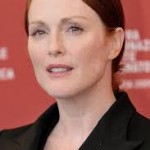 Moore was born at Fort Bragg in North Carolina. Her father was a paratrooper in the United States Army.
Zach Galifianakis – Born in 1969 Galifianakis was born in Wilkesboro, North Carolina. He is a stand-up comedian and movie actor.
Moms Mabley- Born in 1894. She was born in Brevard, NC. Moms Mabley was a comedian that appeared on the Ed Sullivan Show and the The Smothers Brothers Comedy Hour.
Dale Earnhardt – Born in 1951 in Kannapolis, NC. He was a charismatic and driven race car driver and team owner in NASCAR frequently referred to as The Intimidator. He was killed on the last lap of the 2001 NASCAR race the Daytona 500.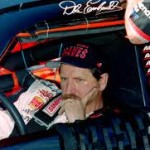 James Polk – born in 1795 in Mecklenburg County, North Carolina. James Polk became the 11th President of the United States in 1845.
Edward R. Murrow – Born in 1908 at Polecat Creek, near Greensboro, in Guilford County. He became an honored news anchor and journalist. Each year the Edward R. Murrow Award is given to the broadcast news organizations for recognizance of excellence and achievement.
Charles Kuralt – Born in 1934 in Wilmington, NC He was a news anchor and journalist. Appeared on the CBC Evening News in his "On the Road" segments.
Ava Gardner- Born in 1922 in the farming community of Smithfield, North Carolina. Became an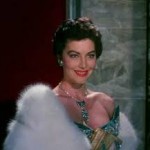 actress at MGM Studios. Was married to: Mickey Rooney, Artie Shaw, and Frank Sinatra. Ava Gardner died in London, England but was buried in the Sunset Memorial Park, Smithfield, North Carolina in 1990.
Billy Graham – Born in 1918 he grew up on the family dairy farm near Charlotte, North Carolina. He is a world wide known Christian evangelist. A Southern Baptist minister that became an advisor to many US Presidents.
Randy Travis – Born in 1959 Randy Bruce Traywick is a country music singer, songwriter and also an actor. He was born iin Marshville, North Carolina.
Scotty McCreary – Born in 1993. Scott Cooke "Scotty" McCreery is a popular country music singer. He won on American Idol in 2011. He was born in Garner, North Carolina.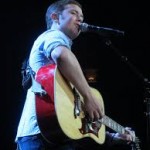 Andy Griffith – Born in 1926 in Mount Airy, NC. He became an actor, television producer, singer, and writer. He is best remembered for his role as the sheriff of fictitious town of Mayberry in The Andy Griffith Show.
So many famous people from North Carolina that we didn't know about. Who on the list was a surprise to you?