The Holly Day Fair for 2014 is November 6 – 9, 2014 in Fayetteville, NC at the Charlie Rose Agri-Expo Center. This is the largest holiday gift and craft show in Eastern North Carolina. The four day holiday shopping event is a great place to start your holiday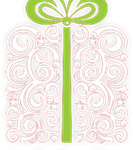 shopping. There will be over 200 vendors with many different types of gifts to choose from: crafts, jewelry, Christmas decorations, toys, clothes, food, and so much more. This is the 48th annual Holly Day Fair. Each year the event get bigger and better. If you want unique and handcrafted products this is the event to get to. Start your holiday shopping and get that special gift everyone on your list will love! Find more info at The Holly Day Fair.
The Holly Day Fair is at The Crown Expo Center in Fayetteville, NC at 131 E. Mountain Drive.
Take a look at last year's Holly Day Fair…
Holly Day Fair in Fayetteville